Filler Masterbatch konkurencyjna cena / 3 najlepszych producentów w Wietnamie (117644)
Typ oferty:

Sprzedam

Cena:

~4,75

PLN

/ kg

Dostępna ilość:

8000 tona

Ważna jeszcze:

Oferta wygasła
---
Użytkownik:

Firma:

Imię i nazwisko:

Lily Bui

Kontakt:
---
This is Lily from US Masterbatch company in Vietnam. First of all, I would like to wish you all health and safety during the Covid-19 period recently.
Our company specializes in manufacturing and exporting CaCO3 filler masterbatch, Transparent Filler masterbatch, Bio Filler masterbatch, Color masterbatch and Plastic compounds which can be used in various plastic applications with monthly capacity of 8000MT. High quality coming with truly competitive price is what we believe to bring into our esteemed customers.
Our product list:
· CaCO3 filler masterbatch (PE / PP based) - used for film blowing / PP raffia / injection molding / Non-woven etc.
· White TiO2 masterbatch (DR-2588) / Black masterbatch (HAF N330)
· Other color masterbatch (red / blue / yellow / green / brown etc)
· Organic filler masterbatch (PBAT / PLA)
Our products have been being exported to many countries in the world namely in Iran, Israel, Pakistan, Indonesia, Thailand, Colombia, Ghana, UAE, Morocco, India, etc. Kindly check our company profile, some related pictures as attached files for your reference.
Please kindly visit our website for more information: usmasterbatch.com. Video on youtube: https://www.youtube.com/watch?v=l1kf6SXsJoE
Any concerns you have, please do not hesitate to contact me.
I am looking forward to cooperate with you.
CONTACT:
LILY BUI (Whatsapp: +84 888 793 698)
Email: lily@usmasterbatch.com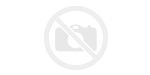 Koncentraty barwiące / masterbatche
Vietnam
Plastech nie odpowiada za treść oferty. Właścicielem oferty jest osoba zamieszczająca ogłoszenie.